Animation software that's so easy and powerful, they're all you need to...
*KoolMoves feature only.
KoolMoves is a Html5, Flash, animated GIF and AVI authoring tool for creating text and image effects, games, navigation buttons, slide shows, media players, animated characters, and entire web sites. KoolMoves provides AS1 and AS3 action scripting capability and exports as SWF, HTML5, AVI, MP4, SVG, animated GIF, and mobile apps using PhoneGap and Adobe AIR SDK. You can select from a large library of effects and components, import vector clipart, attach audio, fill shapes with color gradients or images, and add actions to buttons and frames. KoolMoves has a lot more functionality than typical Html5 and Flash animation software. KoolWizard is a lite version of KoolMoves that only exports Flash. KoolShow is a lite version of KoolMoves that only exports Html5.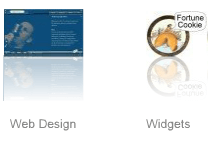 For a comprehensive animated presentation of the many uses and Flash features of Koolmoves, see this Flash animation.

All you do is put together something like a cartoon strip. Each frame contains text, shapes, and sounds. In the case of character animation, one frame would have the characters in one pose and the next frame in another pose. KoolMoves automatically morphs drawings in between each of your drawings to create smooth animated motion between the characters. A rich set of drawing tools is provided: draw like you would with a pencil or draw point by point. Points defining shapes can be moved, added, and deleted. Transforms (scale, rotate, slant, squish, flip, and perspective) can be applied to selected shapes or selected points. KoolMoves has been designed by a professional animator to provide powerful selection and manipulation capabilities. Koolmoves is somewhat unique in supporting vector shape morphing for Html5 canvas export.

Within KoolMoves, you can play the animation in its internal player, in a web browser, or a stand-alone Flash player. Exporting as a SWF, HTML5, or AVI file is as simple as pressing a button. Even the Html for embedding on a web page is created for you.
You can invent your own effects in KoolMoves two ways: 1) without writing any script, you can customize the effects to a very high degree, and 2) by scripting in ActionScript3 or JavaScript, you can create your own effects using a powerful effects engine.
It is easy to import 3D models made with others programs into KoolMoves. Without doing any scripting, you can import your 3D content in these popular 3D model formats: .3ds (3D Studio Max), .ase (ASCII Scene Export), .md2 (Quake II), and .obj (object 3D Wavefront).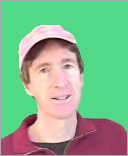 KoolMoves supports Chroma Key functionality which lets you turn any single color portion of a video transparent. For example, if you shoot a video of a person against a blue screen background, you can make that person seem to float over a web page. And KoolMoves even lets you use a drop shadow filter along the outline of the person which enhances the effect, making the person visually pop forward. For many decades, Chroma Key has been one of the most powerful special effects used in Hollywood. Now you can create that kind of magic for the web, right in your own home, with the very affordable KoolMoves.
KoolMoves supports ActionScript 3.0 (AS3). For those who like scripting, AS3 opens up whole new worlds of possibilities. And even if you do not script, AS3 gives a major behind the scenes boost to many aspects of KoolMoves. The KoolMoves AS3 editor comes complete with context help, syntax assistance, and an array of other helpful features. Don't worry if you still need to work in AS1. All KoolMoves AS1 capabilities and offerings are still available.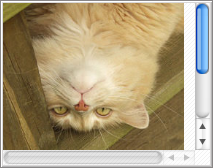 KoolMoves has many built-in ActionScript 3 components that are highly customizable with different skins. Use them to quickly add a professional touch to your project. KoolMoves offers you a large selection of over 40 well-crafted Media Player skins. Some are specialized for playing music, but the majority are so versatile that they can also play video, slides, or Flash* movies. In fact, you can have most of these MediaPlayers play any combination of these media in succession. And you can modify the functionality of these MediaPlayers so they use external play lists.
There are two modes for creating Html5 animations -- keyframe-based animation with morphing and page-based with jQuery Widgets. CSS3 animation for images and text with many different effects is supported.
The KoolMoves Forum is an extremely valuable resource for KoolMoves users. The amount of collective knowledge and skill there is topped only by the generosity of its people. It is where you can get help, share ideas, and show your work. Also it is where to get the latest KoolMoves news. You can stay on the sidelines or join in this amazingly lively and supportive community as much as you like.