Free Evaluation of Flash and Html5 Software

KoolMoves is a full-featured Flash and Html5 authoring tool for creating rich interactive content for web sites. A box is not included with the purchase.

KoolShow (the Html5 portion of KoolMoves) creates Html5 animations containing text, images, vector graphics, audio, video, slideshows, and jQuery Widgets. A box is not included with the download.

KoolWizard (a lite version of KoolMoves) is an affordable wizard-driven Flash authoring tool focusing on text and image effects. A box is not included with the download..
The downloads are currently signed with a SHA-1 certificate. This causes a corrupt or invalid validation error as of Jan 1 when downloading the .exe with IE. Download the .zip or use a different browser. The certificate will be upgraded to SHA-256 shortly.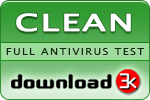 System Requirements: Windows XP/Vista/7/8/10
Zip archives of the above exes files are provided to allow you to download through some firewalls.
These demo versions will not accept a registration code.
We have a support forum at www.FlashKit.com. After purchase, the software can be kept current using Help > Update Software.