KoolMoves and KoolShow Html5 animation software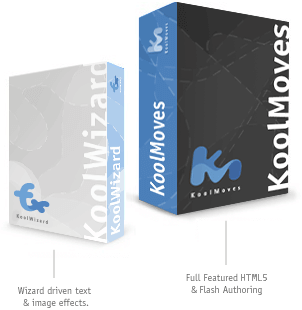 They're all you need to...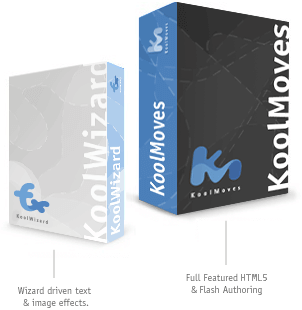 KoolMoves is animation software that exports as Html5, animated GIF, AVI/MP4, SVG, and SWF for creating text and image effects, slide shows, games, animated characters, and entire web sites. In addition, it exports as a mobile app using PhoneGap and Adobe AIR SDK.
KoolShow is a non-Flash version of KoolMoves that is primarily Html5 export.
Export Capabilities


KoolMoves and KoolShow are easy to use. All you do is put together something like a cartoon strip. Each frame contains text, objects, and shapes. In the case of character animation, one frame would have the characters in one pose and the next frame in another pose. KoolMoves automatically morphs drawings in between each of your drawings to create smooth animated motion between the characters.
Koolmoves is somewhat unique in supporting vector shape morphing for Html5 canvas export. KoolMoves has a lot more functionality than typical animation software for Html5 and Flash export.
Motion paths (linear or curved) can be applied to canvas elements. In addition, properties like position, transparency, scaling, and rotation can be programmed using javascript (Html5 export only).
Shape Morphing


A rich set of drawing tools is provided: draw like you would with a pencil or draw point by point. Points defining shapes can be moved, added, and deleted. Transforms (scale, rotate, slant, squish, flip, and perspective) can be applied to selected shapes or selected points. KoolMoves has been designed by a professional animator to provide powerful selection and manipulation capabilities.
Drawing Tools

There are two modes for creating Html5 animations -- key frame-based animation with morphing and page-based with jQuery Widgets. Most of the Html5 export is built on top of CreateJS, a suite of javascript libraries that provides rich interactive content via Html5. CSS3 animation for images and text with many different effects is supported. The ability to create Jssor-slider slideshows for ads has recently been added.
Html5 Animation


Html5 and SWF exports are compatible with responsive web design. An export option for embedding an animation on a WordPress page using an iFrame is also provided.
Responsive Design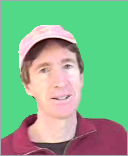 KoolMoves supports Chroma Key functionality which lets you turn any single color portion of a video transparent. For example, if you shoot a video of a person against a blue screen background, you can make that person seem to float over a web page. For many decades, Chroma Key has been one of the most powerful special effects used in Hollywood. Now you can create that kind of magic for the web, right in your own home, with the very affordable KoolMoves. Export is Flash only at this time.
Chroma Key


You can select from a large library of effects and components, import vector clipart, attach audio, fill shapes with color gradients or images, and add actions to buttons (links) and frames. You can create effects in two ways: 1) without writing any script, you can customize built-in effects, and 2) by scripting in ActionScript 3 or JavaScript, you can create your own effects using a powerful effects engine.
Text/Image Effects

With the decline in the popularity of Flash animation, many web designers seek solutions for converting their legacy Flash animations into mobile-friendly alternatives. KoolMoves supports basic conversion of Flash to Html5 (with the exclusion of action script and components) and to animated GIF (or AVI/MP4).
For those still using Flash, KoolMoves supports Action Script 1 (AS1) and ActionScript 3 (AS3). And even if you do not script, AS3 gives a major behind-the-scenes boost to many aspects of KoolMoves, e.g. action-script-based effects, filters, pre-loaders, and components.
Convert Flash


Import from a rich set of graphic and video formats.
You can import sprite sheets, a series of images (animation frames) combined into a larger image. Sprite sheet motion can be programmed using motion paths (with the option to auto orient the sprite to the curvature of the path to provide natural motion) as well as through custom javascript.
SVG vector clipart which is widely available on the internet is easily imported including gradients. The clipart can be edited using the extensive drawing tools available in KoolMoves and KoolShow.
It is easy to import 3D models made with others programs into KoolMoves animation software. Without doing any scripting, you can import your 3D content in these popular 3D model formats: .3ds (3D Studio Max), .ase (ASCII Scene Export), .md2 (Quake II), and .obj (object 3D Wavefront). Export is Flash only at this time.
Import Capabilities